Christmas Decorating Video Round Up
See how others are decorating for Christmas, get useful tips, and try out some of these new looks! There's lots of inspiration here.
Featured Video: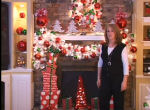 Get lots of tips about decorating in this red, green and white style.
Decorating in Christmas Whimsical Style NEW!
The Christmas Mantelpiece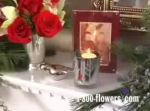 This inspiring video gives lots of ideas for a traditional Christmas mantel decoration and shows how to do some lovely flower and foliage arrangements appropriate for the season.
Decorating A Holiday Fireplace Mantel NEW!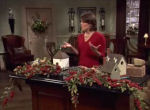 Birds, birdhouses and red berries are the theme for this very pretty holiday mantel decoration.
Holiday Decorating Ideas - Mantels NEW!
The Christmas Table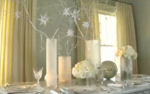 Here's an idea for a beautiful holiday table setting that will take you right through Christmas to the New Year. I love it - it is sparkly, glamorous and will go with any decor, too.
Winter White Table Video NEW!
Christmas Windows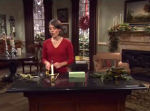 Here's an idea for a faux foliage base to a candle light - perfect for large windows and very pretty and welcoming at Christmas.
Holiday Decorating Ideas - Windows NEW!