Christmas Organising
Christmas is more enjoyable if you are organised - but sometimes it is difficult to know where to start! Below you will find my best tips and tricks for organising your Christmas, as well as suggestions from other much cleverer experts on the subject! And of course you are welcome to print out our Christmas Planner pages and use them to organise every aspect of the holiday.
Christmas Organising Tips
Christmas Light Storage
The one aspect of Christmas decorating that my family used to dread the most was getting out, and putting away, the Christmas lights! Every year the strings got tangled, the light bulbs didn't work and we couldn't find the spares; one year we even had a problem working out which were outside lights and which belonged inside! Finally I spent a little time thinking about what I wanted to achieve and how to achieve it without any expense and too much effort, and this is what I came up with.
Christmas Planning Printables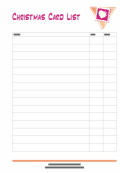 Christmas Planner
Our own printable planning pages to help us get on top of our Christmas preparations - a real organising help!